Khushi's bed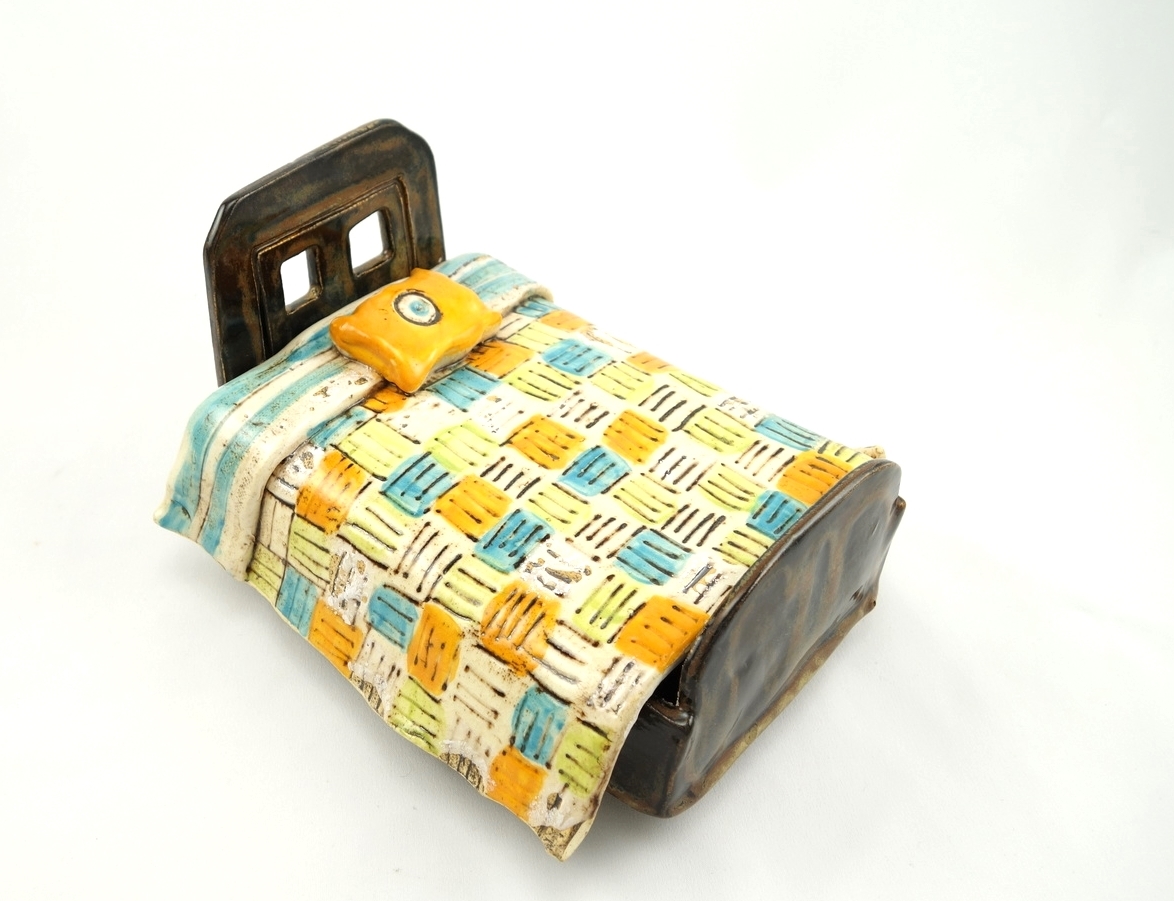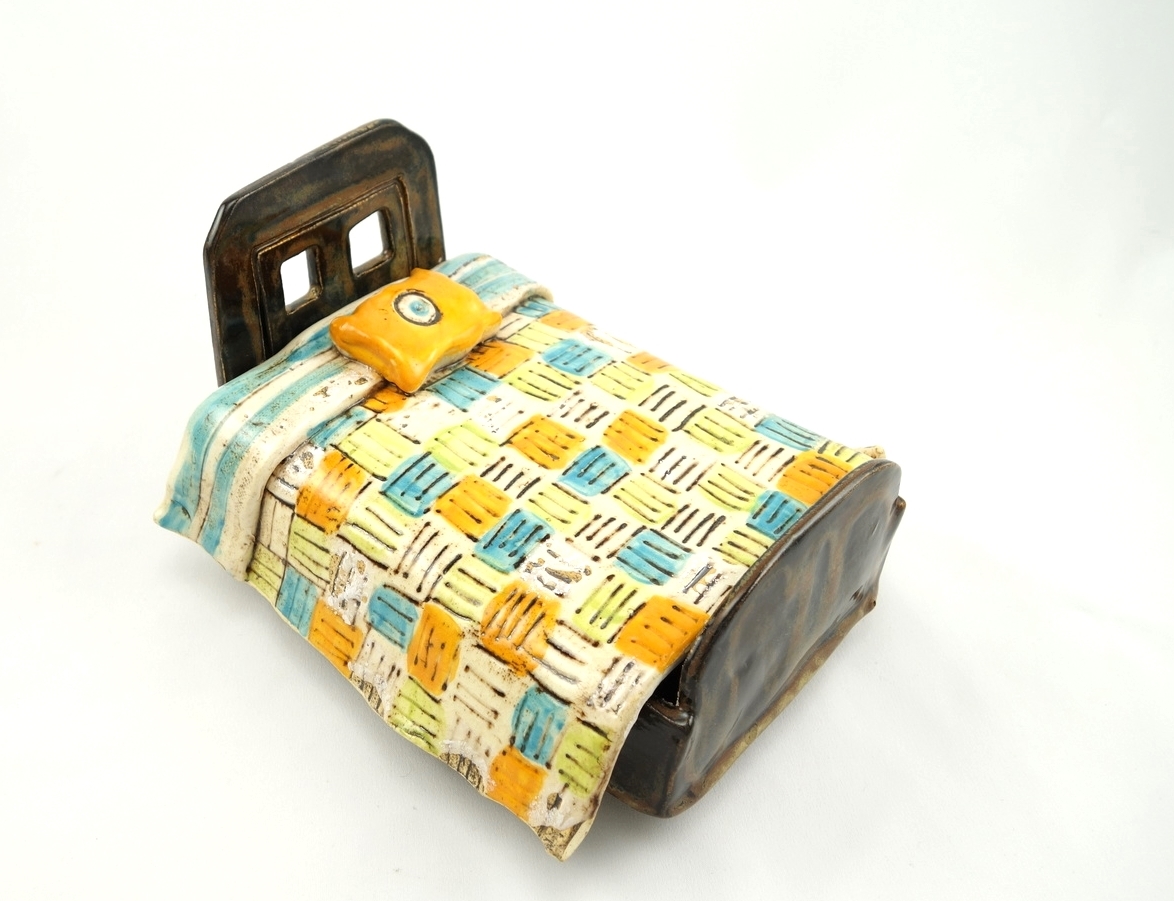 Khushi's bed
"Khushi" means happiness or to be happy. The vibrant playful colors on the bed spread speaks to the happiness that comes from within. A smile is worth a thousand word.
This is a ceramic "bed" box that can be used both as a decorative piece and functional. When you lift up the comforter there is storage inside. You can use it as a jewelry box, keepsake holder or a candy dish. Enjoy!
Size: Large (approx 8" in length).
ITEM # BL01